Five highlights of SMACO M8058 Full-Face Diving Mask
MATERIAL OPTIMIZATION
The main body of the full-face diving mask is made of EPDM (Ethylene Propylene Diene Monomer), a material with excellent aging resistance, sunlight resistance, water resistance, UV resistance, etc. which not only can extend the life of the mask, but also bring safety protection to divers in cold and contaminated waters.
PLEASE NOTE:
The SMACO M8058 Full Face Mask allows divers to user their own regulators and eliminating the heavy cost associated with standard FFMs, without sacrificing luxury.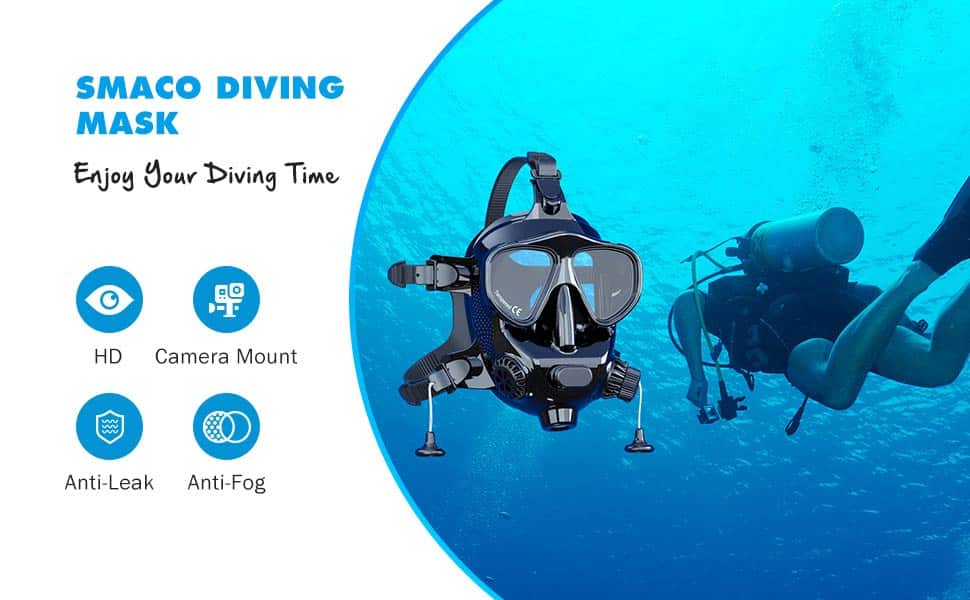 It provides a simple method to adapt your own regulator to the mask by eliminating the bite down mouthpiece and tying your own reg in with the rest of the FFM.
No jaw fatigue, no dry mouth, better fit, five point head harness and clear views.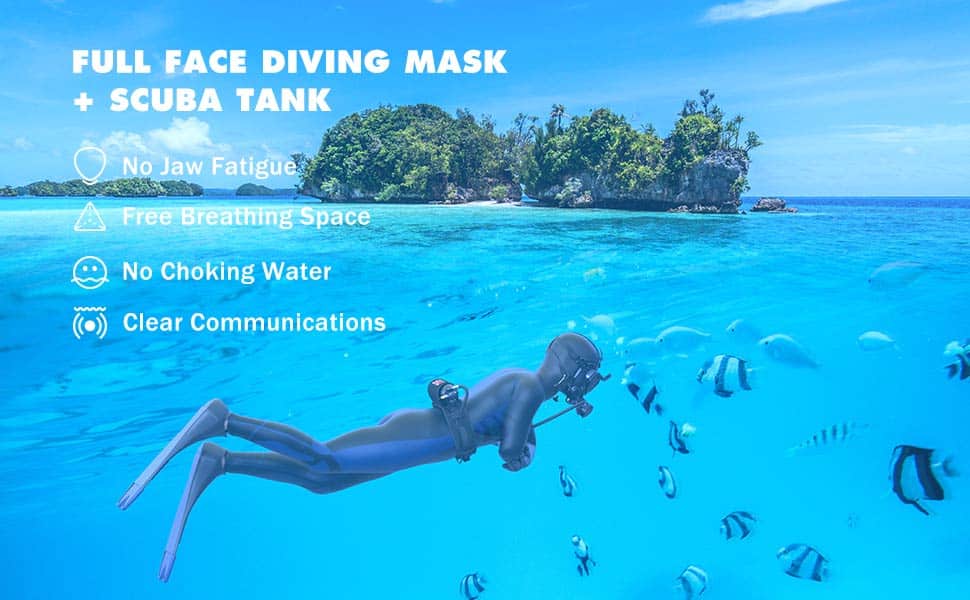 GREATLY INCREASE THE DIVING DEPTH
SMACO M8038 mask is only suitable for shallow diving at a depth of 3 meters, while the new one M8058 has a maximum diving depth of 40M. SMACO diving mask application field extends from snorkeling, recreational diving to commercial diving and technical diving. To ensure your safety, we recommend diving at a shallower depth of no more than 30M.
COMFORTABLE WEARING EXPERIENCE AND INDIVIDUAL APPEARANCE
M8058 adopts a five-point a five‑point strapping system with buckles that can be easily adjusted and replaced, with an extremely strong seal for comfortable wear. The skirt design is inclusive, and suitable for a variety of head shapes and sizes. The black gloss with simple lines both meet the functionality and bring divers personality and fashion aesthetic feelings.
ACCURATELY MATCH THE RESPIRATOR
The mask has a built-in secondary regulator, which allows you to breathe freely underwater with the respirator. Compared to SMACO M8038, the latest M8058 mask is more accurately matched with the air cylinder. Bring SMACO portable air scuba tank or traditional cylinder, and start diving trip to feel the unprecedented pleasure.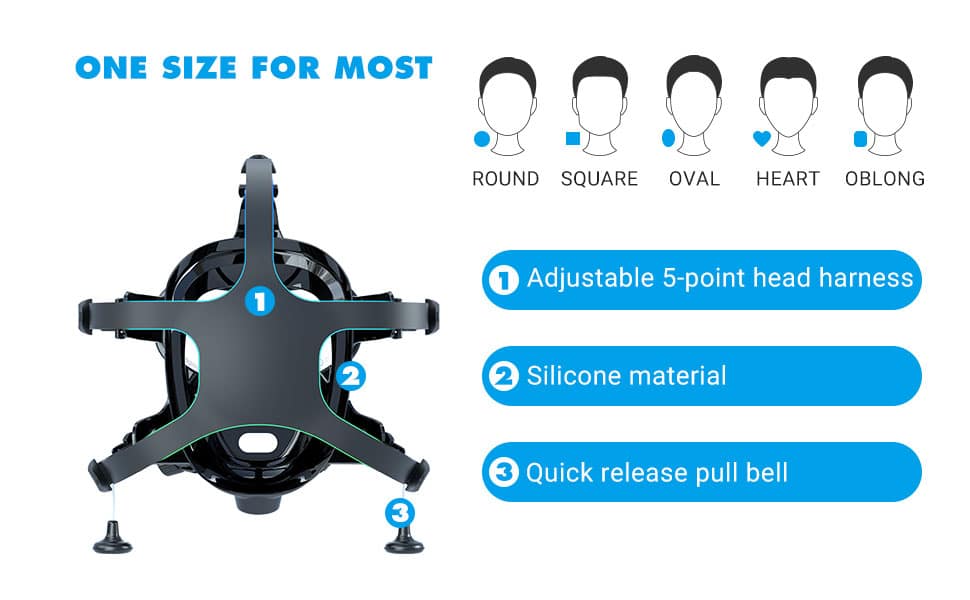 WHY CHOOSE SMACO M8058?
1.Overcome complex diving environments
The M8058 fully meet your diving needs in polluted waters and cold waters below 10 degrees. It can prevent facial icing during dives to guarantees a more comfortable experience. (Additional training is required when diving in very cold waters).
2.A good partner for underwater work
Do you need to clear a clog? Have problems with the propeller? Together with the SMACO scuba tank, it will be a great partner for the crew. It not only helps you breathe freely when working underwater, but also effectively protects your face when faced with corrosive contaminants.
3.Easier to breathe and achieve underwater communication
The mask has a built-in second stage regulator, so you don't need to bite down on the mouthpiece, which effectively reduces the discomfort in the mouth and relaxes your face.
4. Wear firmly
Five separate head straps are securely fastened, which accommodate a wider range of head shapes and sizes, reducing the possibility of the mask falling off accidentally.
5. More fun
The underwater intercom system achieves talking to dive partners, surface teams and anyone on the same channel underwater, which is a huge advantage for divers engaged in underwater search and other tasks with a need for underwater communication.